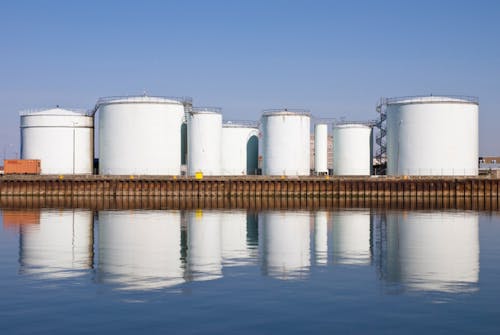 Planning & Construction
DroneDeploy can help midstream companies looking to build new tank farms, marine storage terminals, or pipelines. DroneDeploy's solution helps companies gain insights into potential sites, document existing sites, assess new or acquired sites, monitor construction progress, and create high-resolution maps and models.
Workers can leverage DroneDeploy's cloud-based solution to annotate and comment directly into 2D maps and 3D models. That way, construction teams can collaborate and communicate effectively while identifying real-time issues without actually having to be on the job site – which drives down costs and improves safety. Meanwhile, key executives and stakeholders can stay updated on the site's status and progress through high-resolution images uploaded seamlessly into the cloud.
All of this ensures midstream companies are building in the safest and most efficient areas, their projects are on budget and on time, and workers are mitigating risk.