Powerful cloud-based drone software.
Image processing for any drone.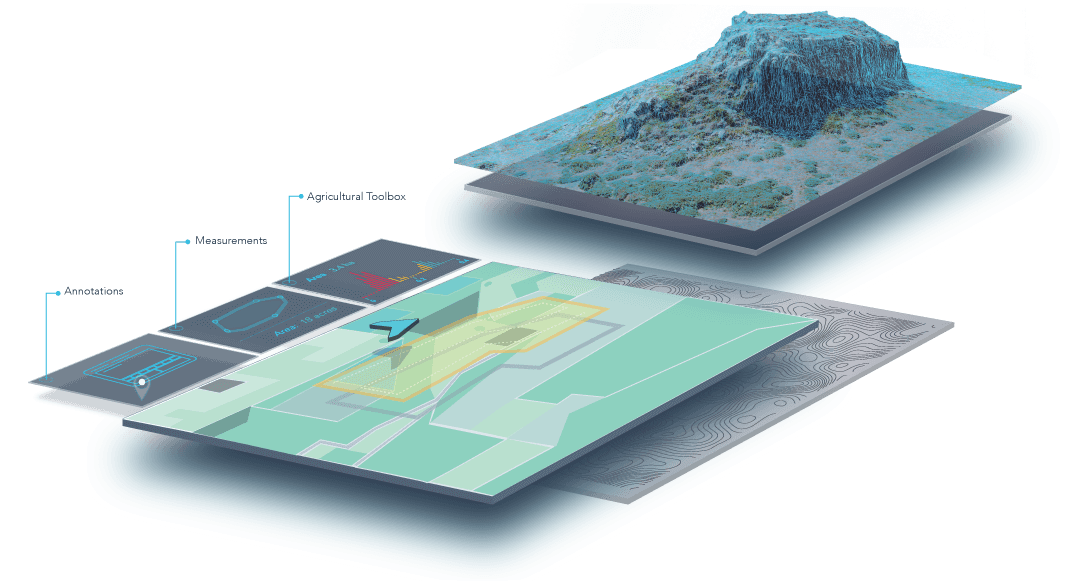 Now compatible with any drone.
Fly & Capture Images
Use the DroneDeploy App for DJI Drones or your own software for other drone types.
Map & 3D Models
Upload your images to Map Engine to generate maps, models and more.
Explore, Analyze & Share
Analyze, annotate and share maps right from your device.
---
This is a disruptive technology. Literally anyone can now crop scout with a drone, and get actionable data in minutes.
---
The easiest way to create industrial-grade aerial data.
Powerful cloud software
Automatically create a high-resolution 3D map with survey-level accuracy. Use it, share it, and store it in the cloud.
One touch simplicity
Set your flight path with a single click. DroneDeploy automates the flight and captures all the aerial data you need.
Insanely fast software
DroneDeploy does all the processing for you. Have your map ready to go in minutes, so you can start taking action immediately.
---
---
---
Choose a plan
Free upgrade to 30 day trial of Pro on starting creating new account.
Maps + 3D Models
Resolution (Up to)
Processing Speed
Support
Annotation & Sharing
Export
NDVI + DSM Layers
Ground Control Points
Selectable Coord Systems
Enterprise Plan
Bespoke solutions for your business, with custom integrations, and multiple drones
TALK TO US