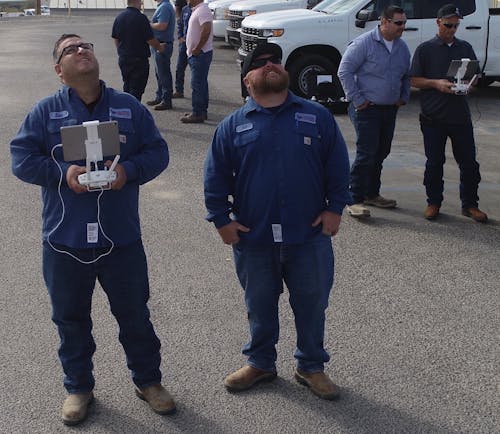 CRC was looking for a way to easily pull data from the field and upload it to a centralized place, a process that would allow the right people to have access to all aerial visuals while analyzing remotely.
Using DroneDeploy, CRC could send out a team of pilots to fly several different areas of land and upload those captured images, videos, and panoramas to the cloud, enabling their analysts to work from accurate maps and models without the need for radios or similarly faulty communication techniques.
Drone Operations Management
Effective communication is especially key considering CRC, a 1,500 employee company, currently has 26 licensed drone pilots with a plan to grow that number to more than 100. With such a large operating fleet, it's imperative things are running smoothly while accurately capturing their assets. 
In the last year, CRC has deployed drones daily to help save time, money, and increase operational efficiencies.