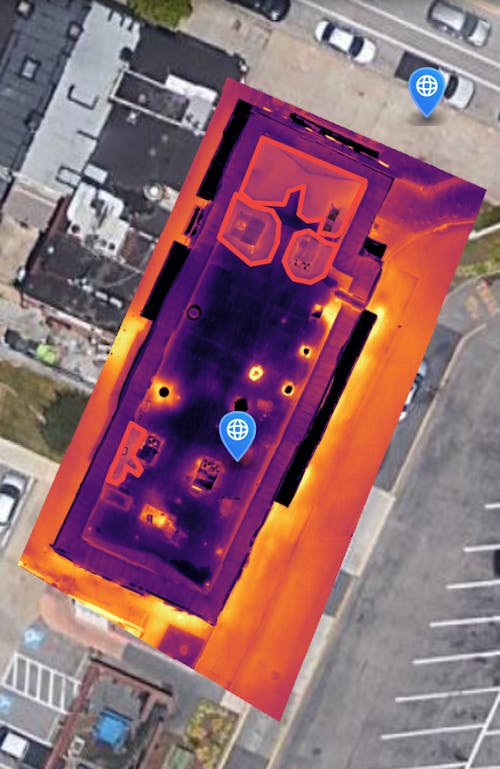 Create Efficient, Streamlined Inspections
Traditional methods of building inspection are time-consuming, costly, and highly prone to human error. The vast amount of manual labor required to survey each section of a building, test fire alarms, and verify code compliance are inherently long and hazardous processes. They are also entirely reliant on the individual inspector. Since multiple inspectors might not see the same things, it's challenging to get the same photo twice, further prolonging the operation.
Drone technology simplifies this process by illuminating the risks and hazards in your building, otherwise invisible to the naked eye. Instead of relying on teams to discover superficial repairs that could lead to serious issues, facilities managers can utilize drone software to inspect and verify their assets thoroughly. Drones equipped with infrared cameras can detect water leaks without taking apart a roof, discover rotting sidewall without demolishing a wall, and identify poor concrete settlement without ripping apart a parking lot. Imagine having every inch of your building documented – down to the window caulking, steam vents, and roof drains. This type of precision can only be achieved with drone insights, which promote structural health, integrity, and reliability of your assets.