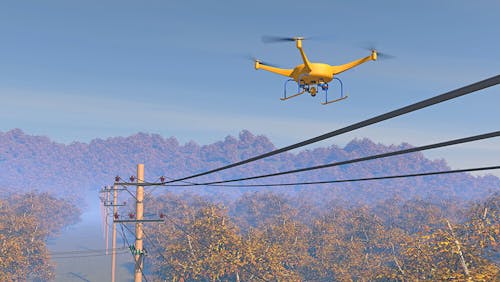 How Drone Software Streamlines Inspections and Maintenance
Two of the most significant use cases for drone data in the industry comes in the form of inspections and maintenance. Utility professionals know how vital inspections are to keeping operations running smoothly, safely, and profitably.
Utility companies regularly react to outages, broken equipment, line issues, vegetation encroachment, and more. Drone software empowers utility professionals to fly a repeatable pattern as often as needed, helping businesses stay on top of continually evolving conditions, identify areas of concern, and address issues before they become more problematic and costly.
If there are problem areas on a transmission tower, for example, drone data can make your field team more efficient by identifying the issue and its exact location. This way, workers prepare for the fix before climbing into a bucket crane, scaling a tower, or getting into a helicopter.