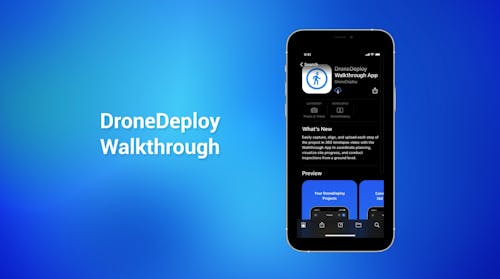 For industries across the globe, it was imperative DroneDeploy provided exacting data empowering you to act; to provide a full, comprehensive picture of everything that's going on. This meant you could act quickly, making your operations unquestionably better, unapologetically more efficient. Compromising on this point could mean the difference between being in business one day and a market afterthought the other. 
History has long proven businesses are constantly in search of new ways to get a leg up on the competition. This year, we're excited to announce we're taking it a step further when it comes to acting on your opportunity.
First, we're investing to make the best product even better; the best product that can scale to fit your needs; and the best product for a better future.
We're launching a whole host of new products and updates, including Flight, 3D processing, and an amazing new feature called Corridors. There's also 3D Annotations, in which you'll be able to measure and markup vertical facades and export 3D lineworks to CAD. We've invested heavily in updates to 360 Walkthrough, Stand Assessment, and Asset Inspection.