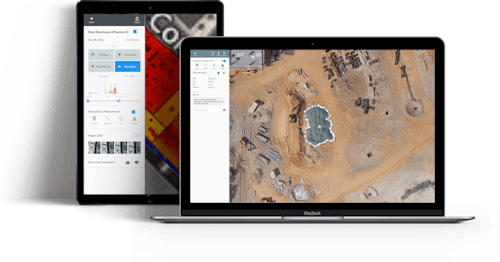 DroneDeploy's All-in-One Construction Solution
Drone technology enables successful projects by providing a comprehensive view of your site – from anywhere. Our all-in-one construction solution not only digitizes your project plans but allows them to be compared and contrasted with as-built designs, annotated in-app, and shared with stakeholders. In just a few clicks, all involved parties can track project progress over time, turn their maps into 3D models, and measure earthworks. For even greater analysis capabilities, DroneDeploy's 360 Walkthrough steps in to collect, inspect, validate, and comprehend both interior and exterior data. With a 360 degree view of your project, complete site documentation is easily attainable.
Integrate with the Best in the Business
DroneDeploy's platform is highly extensible, allowing you to integrate with your in-house systems and a wide variety of hardware. Our goal is to complement your current management software to create one central location for data sharing and documentation and be compliant with your hardware of choice. Below are some of our most popular software and hardware integrations for construction professionals.