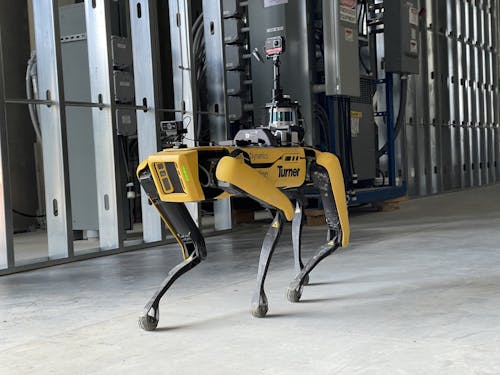 Turner is a US-based international construction services company with over 10,000 employees. It is renowned worldwide for its innovative use of technology and completes approximately $12 billion of construction projects each year.
One of the biggest construction users of the DroneDeploy platform, Turner recently decided to add Ground Robotics to its arsenal of tools for building large-scale data centers across the US.
Turner now uses DroneDeploy's Robotics solution to perform autonomous data capture and 360 virtual walkthroughs of its construction sites on a daily basis. By sending robots to perform inspections overnight, Turner is able to accurately, consistently and repeatedly capture progress on some of its biggest and most complex projects – which currently include the construction of large data halls.