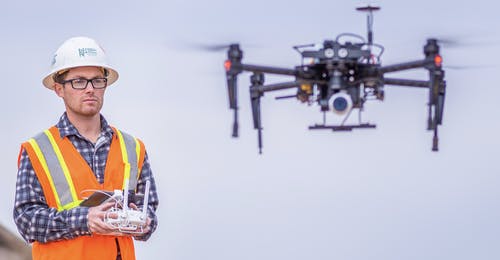 Environmental, engineering, and construction services company Trinity Services and Consulting, LLC (TSC) frequently works with O&G companies to monitor pipelines, conduct soil testing, and, in the case of a spill, provide clean-up services. Instead of relying on ground crews and manned flights to monitor and detect leaks, it uses drones to map extensive pipeline networks to protect the environment and to keep client inspection and remediation costs down.
Saltwater Leaks Can Spell Disaster for Properties and Farms
Not all pipelines transport oil or gas. Saltwater is a common byproduct of oil extraction. Also known as produced water, wells pump it up along with oil. Producers must separate the saltwater from the oil and then dispose of it properly. Nationwide, thousands of miles of pipeline transport saltwater to disposal points.