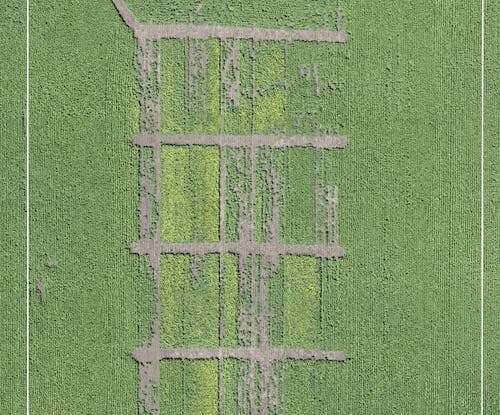 Eliminating Human Error with Drone Data
Many years ago, Corteva's Research and Development team began testing drone hardware as a way to replace manual inspections and keep employees safe during periodic heatwaves. "We quickly realized that machines could perform these tasks better," Eric Galdi, Agronomy Systems Manager, explained. "As you get into a routine at the end of the day, with additional weather challenges, the odds of collecting incorrect data skyrocket." Eliminating human error was essential to the program's success, and further research was performed on various cameras and sensors to find their perfect fit. Improving efficiency and saving time was paramount to their goals, and as this process developed and became vetted, customers took notice.
Corteva quickly pivoted their strategy to see how similar tools could be used in other areas of their organization - commercial sales and seed protection specifically. It was clear that customers loved the hands-off approach to data collection, and stakeholders appreciated the value it brought to their business. After running internal tests to pinpoint additional needs in these teams, Corteva determined that they would need drone software to optimize operations throughout the entire growing season. Ultimately, they selected DroneDeploy for its ease-of-use, minimal hardware requirements, and agriculture-specific features.