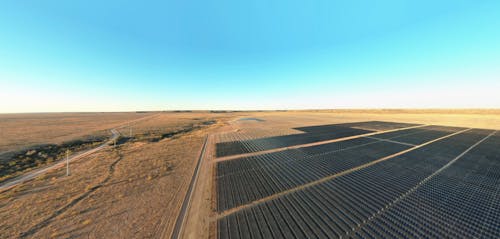 Prospecting & Reporting with Drone Insights
Using DroneDeploy's Enterprise plan, Vincent built Softbank's drone program from one to six pilots; their primary goals being to identify problem areas on-site before they become full-scale issues, and tracking construction progress. Every ten days, these pilots fly sites and create both aerial maps and panoramas for team use. "Now, when workers first land on-site, they can find problems on the drone scan and 3D models without driving around the site searching," Vincent says, "On a traditional map, you can't tell the nuances of the land." Not only does this save time, but it improves accuracy as well.
After processing, Softbank uses AI to count the number of holes, stockpiles, and solar panels on-site. Vincent told us of one incident where they realized construction had shifted outside boundaries in the project plans by 100 feet - without the contractor themselves telling them so. Luckily, a drone survey quickly caught this issue, and the team was able to adjust accordingly.