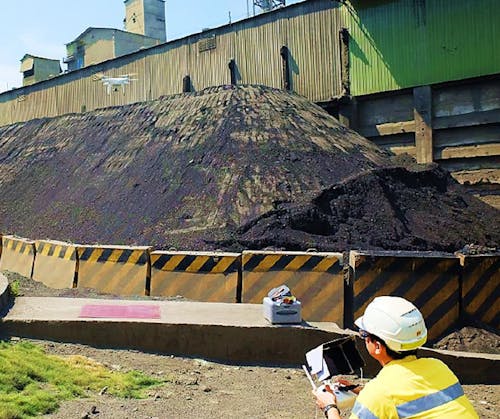 Assessing Stockpile Measurements & Verifying Structural Integrity with Drone Data
Prior to using drone technology, Republic Cement experienced challenges related to consistency in reporting due to variances in methods of measurement between its sites. In reaching out to DroneDeploy, Republic hoped to improve the accuracy of stockpile measurements, material inventory, and overall efficiency. But Republic Cement didn't initially find DroneDeploy while trying to solve these issues - it was a different initiative that put drone software on their radar. 
In 2016, Republic Cement hired DroneDeploy to conduct a structural inspection. Impressed by the output and photographs that DroneDeploy was able to provide, Republic's leadership team decided to begin testing an employee's drone equipped with DroneDeploy software and to measure it against their existing methods of stockpile reporting. With precise, consistent results, DroneDeploy was selected as the drone technology of choice.