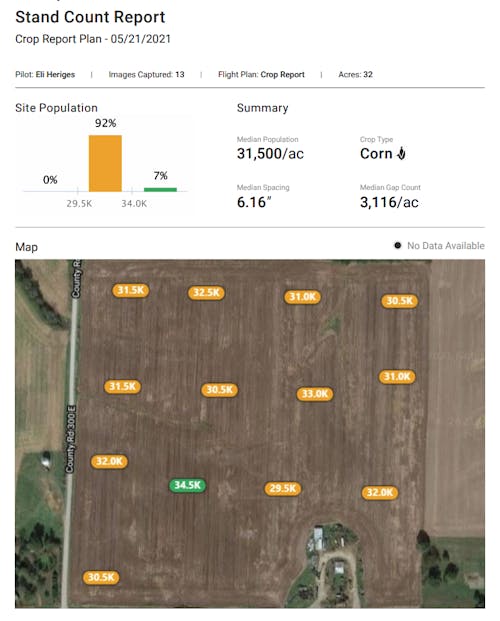 Crop Scouting Pre-Drones
Eli tells us that, like most agronomists, Crop IMS utilized manual surveying techniques to gather data in-field. Before using DroneDeploy, the organization used another drone software, but still had to create 4-5 manual points per 100-acre field.
As their average customer manages anywhere from 2,500-8,000 acres by conservative estimates, this resulted in immense labor and time costs. Because their overarching goal is to get information to their customers as quickly as possible for ground truthing, the forward-thinking company sought an all-in-one drone solution to supply and host their data. In 2021, Crop IMS began using DroneDeploy for our stand assessment, elevation, and variability mapping capabilities.