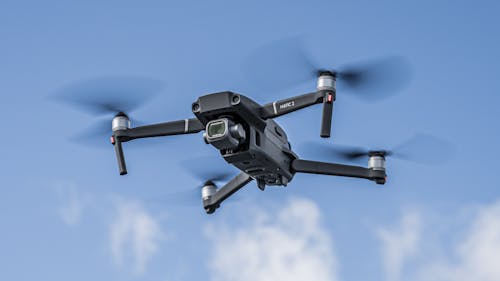 G
GCS (Ground Control Station): A command center on-the-ground that controls airborne drones.
Geofencing: A predefined set of virtual geographic boundaries that prevents drones from crossing into restricted areas.
Gimbal: A device that allows the drone's camera to remain stable while moving.
GIS (Geographic Information System): Technology that captures, analyzes, and manages spatial and geographic data.
GLONASS (Global Navigation Satellite System): An alternative to GPS technology that defines a drone's location.
GPS (Global Positioning System): A satellite-based navigation system owned by the U.S. government.
Gyroscope: A circular device connected to the drone's flight controller that allows the drone to remain level.
H
Headless Mode: Feature that allows the drone to remember the orientation in which it took off last.
Hexacopter or Hexicopter: A drone with 6 rotor arms.
Hobby Drone or Hobby-Grade: Typically ready-to-fly drones designed for the drone enthusiast.
I
IMU (Inertial Measurement Unit): Measuring device that relies on accelerometers, gyroscopes, and magnetometers to report the drone's orientation.
INS (Inertial Navigation System): Internal method by which a drone determines its own position.
IOC (Intelligent Orientation Control): Another term for "Headless Mode," this allows the drone to remember its prior orientation on its next flight.
IP Rating or Code: A rating system that codifies the level of protection a drone has against the physical elements.