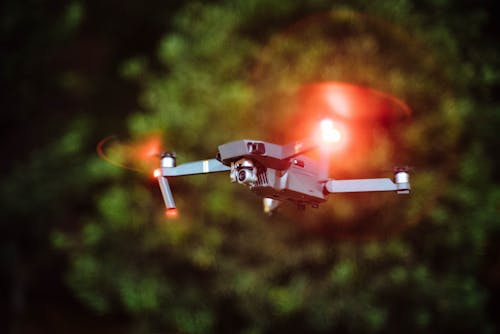 A
Accelerometer: An instrument within the drone's central processing unit that measures acceleration. This is primarily used for flight stabilization purposes.
AGL (Above Ground Level): In aviation, AGL refers to the height or altitude of the drone as compared to the ground surface. If a drone is flying 250 feet above a 100-foot building, the AGL is 350 feet.
Altitude Hold Function: In this flight mode, the drone maintains a consistent altitude through its onboard barometric pressure sensor. However, the pilot can still control the roll, pitch, and yaw in this setting.
AMA (Academy of Model Aeronautics): A nonprofit, self-supporting organization that promotes model aviation, including drones, and drone use as a recreational activity.
A Mode: Abbreviation for Atti or Attitude Mode, wherein the drone will maintain a consistent altitude.
ARTF or ARF (Almost Ready to Fly): The standard for drone operations, drones that are pre-built, or require minimal assembly before flying.
ATC/ATM (Air Traffic Control or Management): A service in which air traffic controllers on the ground direct traffic within controlled airspace, and advise those in non-controlled airspace. These individuals are trained and administered by the FAA.
AUW (All Up Weight): The maximum weight of the drone, including batteries and other add-ons.
Autonomous Aircraft: The International Civil Aviation Organization classifies autonomous aircraft as, "unmanned aircraft that does not allow pilot intervention in the management of the flight."
Autonomous Flight: In the drone world, this is flight guided by GPS, without intervention from the pilot.
Autopilot: Drone feature that allows the flight to continue without manual control by the pilot.
Axis: On a DJI drone, this is what the gimbal rotates around.
B
Balanced Battery Charger: Smart technology used to charge and balance Lipo batteries internally.
Barometric Pressure Sensor: Device used to measure the pressure of the atmosphere. In aircraft, this, combined with barometric readings, measures the drone's altitude.
Bind: The process of enabling the controller to communicate with the selected drone.
BVLOS (Beyond Visual Line of Sight): Requiring a specific permit from the FAA, this is the ability to fly a drone beyond the pilot's line of sight.