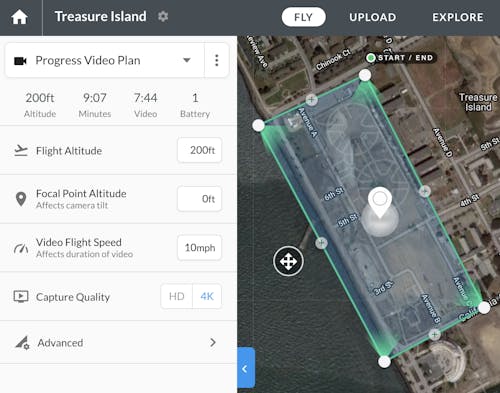 A Variety of Visual Media
Traditional methods of progress tracking dictate that workers on-site are responsible for taking photos, manually measuring stockpiles, and recording data in whatever format they know how. Typically, this is done on paper and measured against historical records at a later date. From this process, one can see how information gets lost in the shuffle, but drone technology provides a quicker, smoother, better way to get the same tasks done – at a fraction of the time.
Instead of undertaking intensive physical labor, workers can pilot automated, repeatable drone flights to discover issues unseen by the naked eye and upload this information into the given project folder of their DroneDeploy account. Not only does this speed up multiple-hour site walks, but it also provides a variety of visual media - think panoramas, 3D models, orthomosaics, and thermal imagery – that project managers can then use to send site updates to stakeholders.