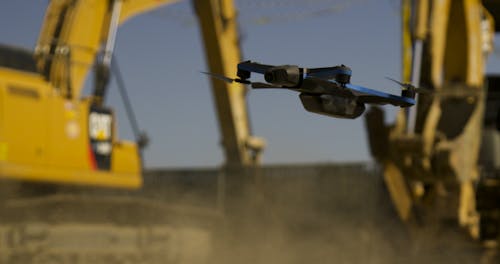 Unique Features
One of the standout features of the Skydio 2 is its sense-and-avoid capabilities. Sense-and-avoid allows Skydio 2 to complete low-altitude flights. After providing the drone with your objectives, Skydio 2 will decide how to get there. When there is an obstacle in the way, like a crane, for example, the drone will avoid the object and then continue on its planned flight path. While this makes flights less predictable, it saves time and resources required for manual flight.
Additionally, this drone doesn't require any compass calibrations before flying and will acquire a GPS lock simply by flying forward, which means less time setting up and more time in the air.
In the future, Skydio plans to bring an affordable drone-in-a-box model to the market, which will allow you to take off and land without a pilot.