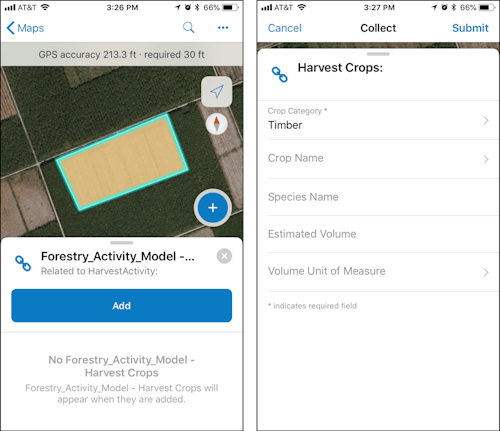 Accessing and Creating Data in Forestry
With an average stand housing 80-120 trees per acre, forestry workers must have access to a stand or inventory management platform. Esri's ArcGIS software holds this data for current and future use, including information on stand boundaries and activities such as planting, harvesting, and documented chemical applications. Esri's forestry management model even goes as far as letting users categorize and name their crops and species. After the stand has been harvested, the same is true for timber fields, giving users visualization of what has been cut down.
These operations are all made possible by aerial insights and other DroneDeploy features that measure tree health and height. DroneDeploy's Thermal Live Map and multispectral imagery are crucial in evaluating a tree's stress response, paving the way for a treatment plan to fix these issues. 3D stand models allow the user to measure tree height and estimate future production. Post-production, DroneDeploy is a valuable tool in analyzing performance to make adjustments for the next season. These insights include how the stand progressed, the loss from initial planting, and overall harvest compared to previous seasons.