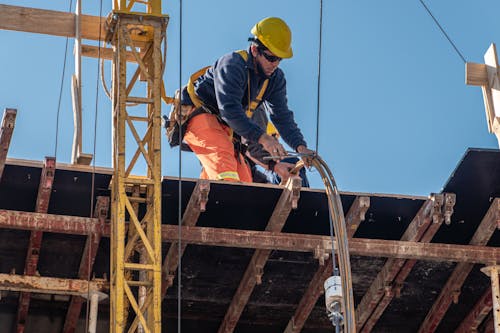 The benefits of ground robots in construction
In recent years, many construction companies have turned to drones to improve the visibility of construction sites, monitor quality and progress, and identify potential errors. But the technology has limitations. While drones quickly document sites from above and scan building facades, workers still need to record building interiors with a camera or smartphone manually. Some construction sites also face airspace permission or regulatory challenges when operating drones.
That's why ground robots are a game-changing technology. Robots like Spot from Boston Dynamics are designed to work effectively in environments usually reserved for humans, like construction sites. Spot can walk through buildings and corridors, step over rubble or tools, and even climb flights of stairs. It's physically capable of carrying heavy, high-definition cameras and scanners and entering areas that drones cannot, and it doesn't require airspace permission to operate.