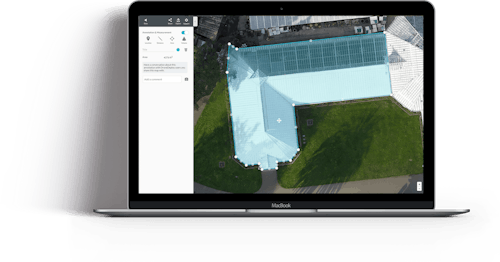 Inspecting Property Portfolios with Drones
DroneDeploy customers can now order drone data products on-demand. Andrew Dennison, Director of Enterprise Services at DroneDeploy, moderates a panel featuring Mark Schmidt, President of Atlas10; Josh Barker, Director of Business Development at Geomni; Sam Marking, Construction Project Manager at Invenergy; and Hayden Howard, Vice President at CompassData.
These experts will discuss how outsourced flight operations can enable ROI and insurance and facilities companies can triage their roof portfolios to detect water intrusions. You'll also learn how companies can inspect their pavement portfolio on-demand for better maintenance budgets and how engineering firms can collect topos before earthmoving begins. 
DroneDeploy, its customers, and its partners will review the process to save money without having to start a drone program of your own.
Wednesday October 16, 2019 12:45pm - 1:30pm; Room A 865 Market Street, San Francisco, CA 94103