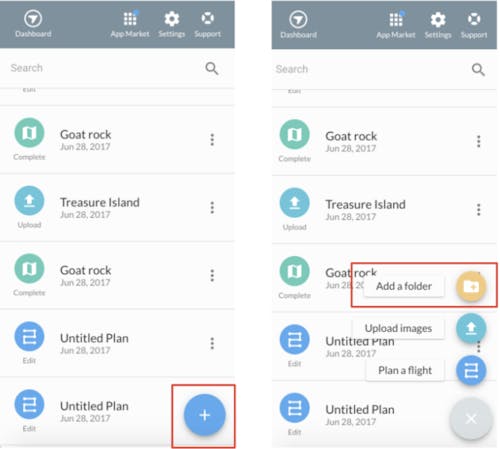 Not only do folders make it easier to navigate maps and stay organized, but they also make sharing projects and plans easier too.
Let's say you have a construction site that you're mapping multiple times a week. You probably want to share those maps with your team or client, right?.
Now you can create a folder for that site and share it with the project team. Then each map made made of that site is housed in the folder. Once you do this, the whole team automatically gets access — without the need to individually share each map with your team. This saves time and makes collaboration simple across projects.
Folders can also be used to organize your workflows more effectively. If you work in insurance, you're likely flying a different site for each claim. And organizing by workflow makes the most sense. Maybe you would have a folder for the stage where the inspector plans the flight — then your drone program coordinator might review it — before delegating it to pilots, QA, or other team members.
Check out a short demo of folders below. Folders are now available to all DroneDeploy customers.