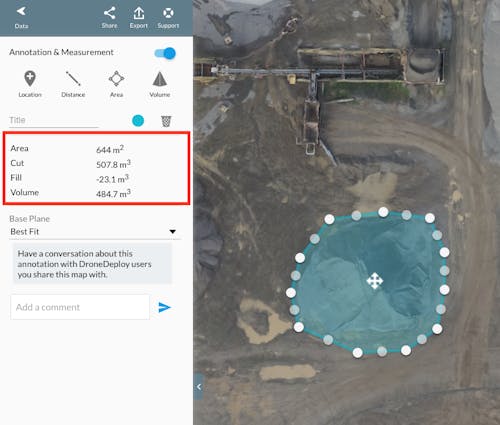 Matthew Forster, a project engineer with Choate Construction, agrees. He mapped a 550,000 square-foot manufacturing plant site weekly during construction, using the information to keep his team up to speed, manage subcontractors, and make sure external stakeholders were informed continuously on site progress.
Drones Take the Human Error out of High-Stakes Decisions
Real-time drone maps create a snapshot you just can't get at ground level. But that is just the start. Drone data really shines when combined with powerful analysis tools like Roof Report, Agremo, and Skymatics.