DroneDeploy gives you the ability to convert your 3D models into CAD drawings - making sure that reality is aligned to spec. With the new edge annotation feature, users can capture the measurements of any structure, like a roof, building, or parking lot, then export these measurements into a DXF file.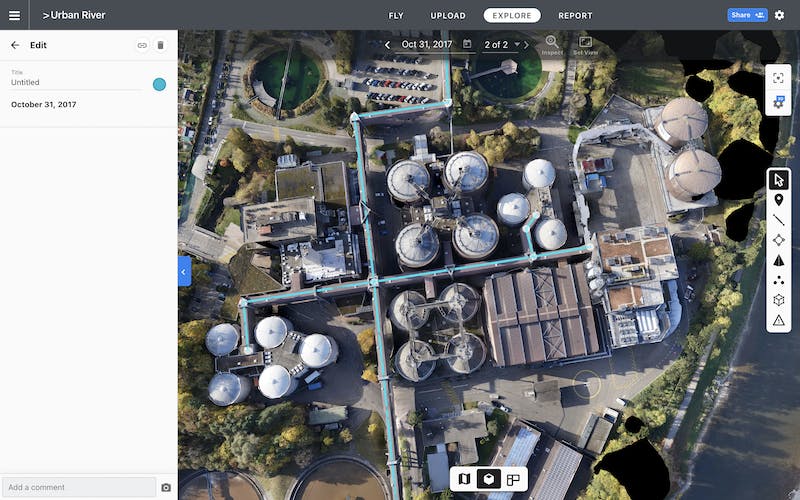 Compared to traditional methods, which took hours or even days, you can now verify measurements and conditions of an asset to estimate the timing and cost of your project all remotely, all digitally, in a fraction of the time. Then, easily transform your annotations into a CAD drafting file to share with your surveyors, engineers, and designers – saving trips to the site and keeping team members out of hazardous conditions.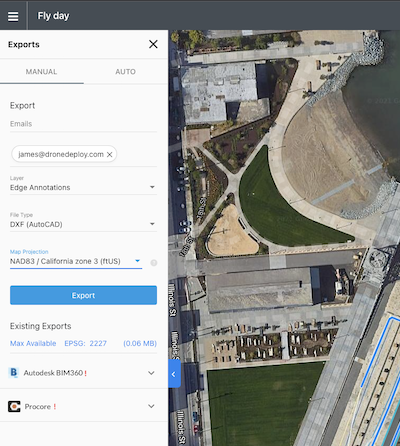 With our new radius annotation, simply measure the area, radius, and perimeter of any object or asset, or create an annotation for planning. For example, when bringing a crane on-site, you'll need to understand how much space is needed for the crane to fit. Using the radius annotation on your 2D map, users can find the right location to put the crane or understand if equipment or materials need to be moved to have it on-site.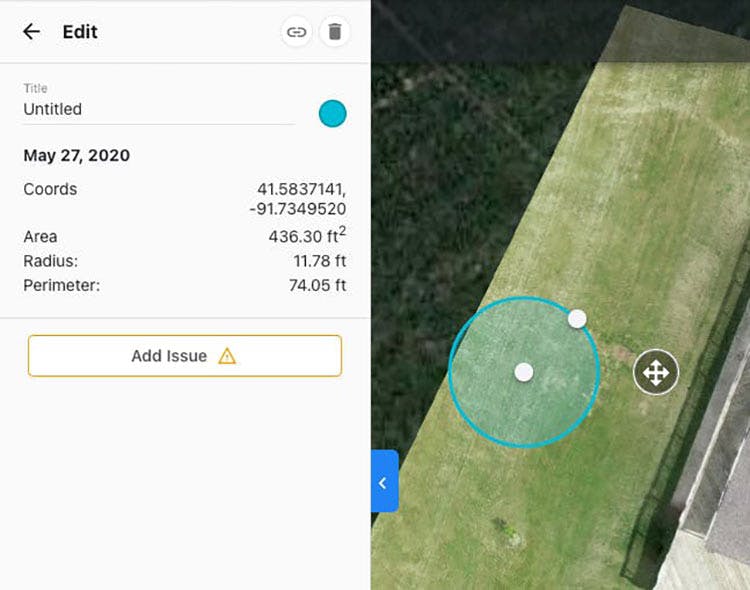 Available to Teams and Enterprise subscriptions.