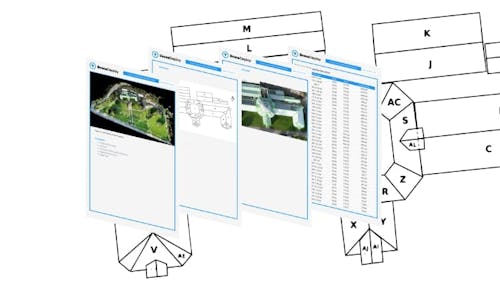 Generate Accurate Roof Reports with the Click of a Button
Once your team has captured the aerial imagery, creating a roof report is just a few clicks away. Each roof report provides accurate square footage, roof features, pitch, surface area, and slope. And you can rest easy knowing all the measurements are 99.4% accurate. Once your roof report is ready, download a PDF copy or export a DXF output compatible with your existing tools.
See an example roof report here.
Triple the Number of Estimates Your Team Completes in a Day
What if you could make your team 3X more productive? With DroneDeploy you can. Our solution is 3X faster than traditional methods of roof inspection. With results like these, you'll be able to provide your customers with faster turnaround times and better information.