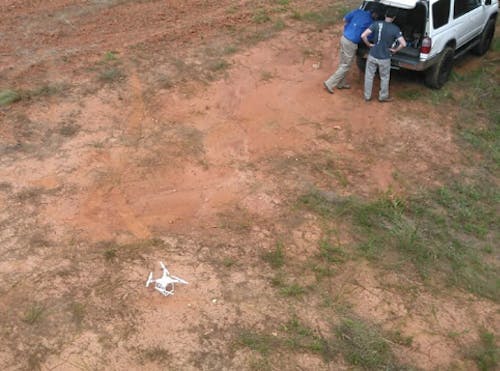 DroneDeploy's software makes flight planning and flying with DJI products pretty simple. However, it's more of an art than a science, and while the DroneDeploy interface makes it easy to plan flights, it is still our responsibility as operators to get the data we need. Follow these simple guidelines to help ensure data quality and maximum battery life.
Maintain Simple Boundaries- Don't get carried away drawing complicated polygons for your boundaries. Doing so can leave you prone to tight corners and areas of questionable coverage. Instead, maintain fairly simple shapes that allow for smooth, consistent coverage. You can simply crop out unneeded areas when you upload to DroneDeploy.
Overshoot Your Perimeter- Our experience has shown that areas on the outside transects are more susceptible to artifacting/ distortion when processed through DroneDeploy. Because of this, we overshoot our perimeter by 10–15%, aiming for one transect outside of our AOI boundaries. This may sound like a lot, but the extra time it takes to fly the expanded perimeter is significantly less than the time it would take to re-fly an entire mission if the original data was distorted.