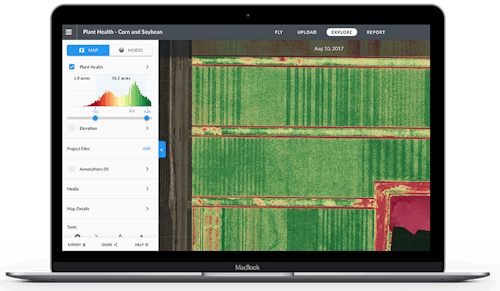 Facilitating Conversations Field-Side
To demonstrate product effectiveness or perform field evaluations, sales agronomists can fly their client's selected area and create a Live Map with DroneDeploy. These real-time insights produce data immediately, so agronomists can look at the map while still in the field with their farmer and spur conversations. Facilitating these conversations while in the field leads to quicker issue discovery and timely resolution.
Plant Health Live Map powers high-resolution, precise insights on field variability, so farmers can rest assured that they're receiving a comprehensive view of their fields. With Thermal Live Map, wet spots and drainage issues can be easily identified and troubleshooted. Pinpointing areas where the crop didn't emerge well or troubling spots open the conversation to product recommendations and new seed hybrids.