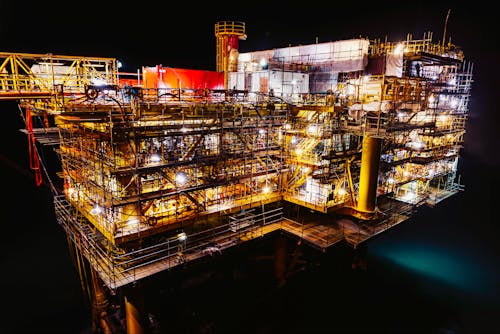 DroneDeploy Reduces Direct Risk to Workers and Costs to Companies
We all know the dangers of upstream facilities, from the maze of ladders, catwalks, and scaffolding to the potential for explosion and exposure to harmful inhalants to the danger of counterweights on pump jacks. Since the oil & gas industry employs more than 10.3 million people, it's imperative that these workers be kept safe.
Less visible than these physical hazards is the financial cost and risks of unsafe environments. One study found that the average accident cost upstream companies north of $65 million. Some of the most well-known accidents have cost upstream oil & gas companies dearly: the collapse of the Norweigan platform Sleipner A in 1991 cost roughly $720 million. In 2009, a tanker colliding with Ekofisk, also off the Norwegian coast, cost ConocoPhillips more than $750 million. In 2020, OSHA imposed $13,494 per incident for the more standard, run-of-the-mill violations. Willful or repeated violations cost $134,937, and that's before any individual state fines.
Thankfully, DroneDeploy can help companies mitigate risk, keep employees out of harm's way, and significantly (if not altogether) limit exposure to hazards.