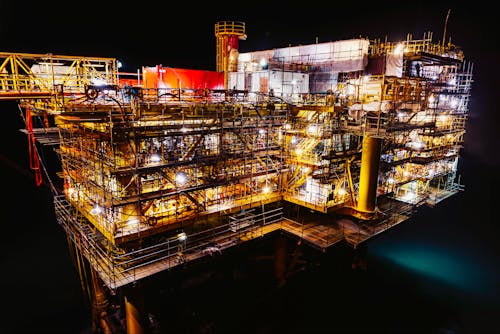 The Dangers of Upstream Work Environments
Upstream facilities are at the constant mercy of natural conditions. For offshore platforms, saltwater and wind can cause unseen corrosion, slippery catwalks, and other unstable worker conditions. The maze of ladders, catwalks, scaffolding, and harness ropes can further complicate matters and increase the risk of falls. Gas build-ups, meanwhile, cause the potential for explosion and exposure to harmful inhalants.
On-land pump jacks have their own plethora of dangers. Counterweights and cables pose threats. Frack tanks and slush pits produce toxic fumes. Structural overloads and engineering errors can cause the potential rig collapse. The list goes on.
Since the oil & gas industry employs more than 10.3 million people, it's imperative that these workers be kept safe. Safety not only improves productivity and morale, but it also helps companies avoid costly government fines for safety violations.
There are many obstacles to keeping upstream workers protected, like the ones mentioned above. Thankfully, DroneDeploy can help companies mitigate risk, keep employees out of harm's way, and significantly (if not altogether) limit exposure.