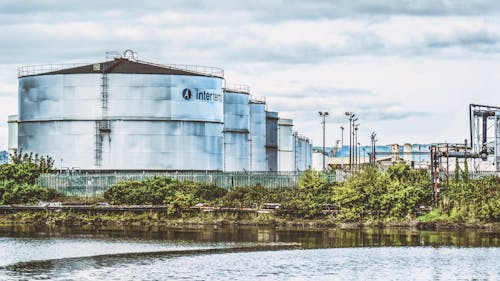 The Dangers to Midstream Workers
The dangers in midstream work are endless. Vehicle accidents are quite common in the oil & gas industry, as midstream workers may have to drive far distances to examine pipelines. Explosions are always a possibility on midstream sites. Falls can happen on tankers or tanks - or anywhere workers are elevated. Work in confined spaces such as storage tanks, and in the close proximity of various chemicals, can also be hazardous. And then there is all that pipeline: more than 2.7 million miles of it in the U.S. alone.
A 2018 report found that the U.S. segment of the midstream oil and gas industry has experienced more than 9,000 significant pipeline-related incidents. All these incidents resulted in more than 2,500 injuries, 548 fatalities, and over $8.5 billion in financial damages.
The good news is that drones and DroneDeploy can be leveraged throughout the midstream system to reduce this exposure, supplement teams, and mitigate risk for workers.