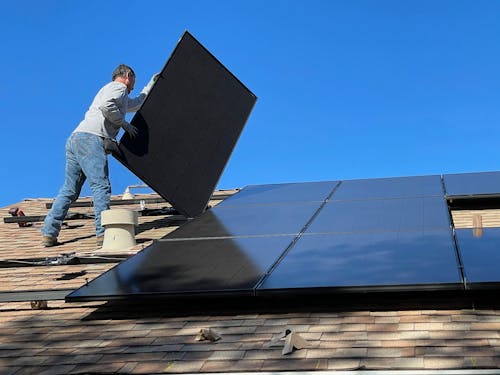 Comprehensive & Reliable Data Collection
From point of sale to installation and completion, site surveys provide a critical service to both customers and employees. These records of comprehensive data collection provide quantifiable deliverables to designers, leading to clear proposals of panel layouts. But because technicians operate largely on their own, the industry is accident-prone with multilayered safety risks. To further conceptualize this information, remember that these workers are frequently on two-story roofs, with 30+ degree pitches. On a summer day, this can be over 120 degrees Fahrenheit – and that's not even including the required safety gear. Understandably, there has to be a better way.
Drone-powered roof reports and aerial surveys do more with less. In order to best balance productivity, safety, and efficiency, these tools automate the inspection process, and in most cases, keep site technicians off of the roof altogether. By integrating with pre-established internal platforms, software like DroneDeploy serves as a single source of truth for all parties. With more data and new skills at the technician's disposal, they're able to visit more customers each day, and reduce overall revisits for inaccurate measurements.