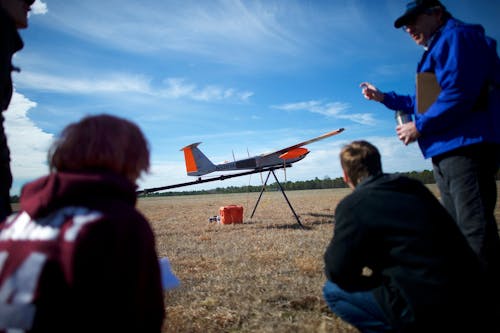 Drones in the Classroom
For some students, drone instruction begins in elementary school. At Vista Peak Exploratory School in Aurora, Colorado, children learn first-hand how to pilot a drone from inside their library. After navigating obstacle courses, they role-play drone pilots in relevant industries such as photography or property management. Explaining this to local news, their instructor, Kimberly Culhane, stated that tasks include photographing dollhouses or following animals to simulate real-life experiences on-the-job.
In middle school, students learn about both the hardware and software used in drone flight. For North Middle Schoolers in Colorado Springs, the physics of how drones work is central to their education. Taking drones apart and putting them back together again gives students the know-how to repair their equipment in the event of a crash. Within the same district, high schoolers build their drones from scratch on Autodesk and use a 3D printer to bring their design to life. From here, they attach a motor, program their drone in Python, and begin flying outside. In this program, teams of 3 take turns portraying the pilot, lookout, and mechanic to understand the full scope of drone flight.