We've made several upgrades to our elevation analysis tools based on community feedback to help customers keep projects on track and keep everyone accountable in their work.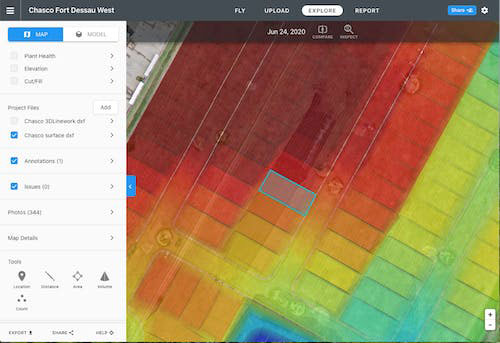 Coming with this release in Earthworks, you can upload DXF and LandXML design surfaces, making it simple to import and visualize your site grade directly from products like Autodesk Civil 3D, AGTEK Gradeworks, and Carlson Precision 3D. Cut/fill analysis has been refined, and we've added allowed tolerance, so you can see and quantify precisely where work has been done on-site, and extract exact quantities of earth imported, exported, and moved.
Volume measurements now have a new reference base plane, meaning you can set the exact height of a slab and quantify the cut needed to meet grade. Or perhaps you are filling a pond or a retaining wall and need to see the volume of material you'll need to fill; now, you can choose that reference elevation and instantly have the answer.
For customers who need to keep track of inventory, quantify site progress, and monitor changing conditions, it's now easy to import and copy annotations between maps - including the material properties. Whether you're tracking quantities of gravel or calculate a season's remaining cattle feed, inventory management and change reporting are now 10x faster.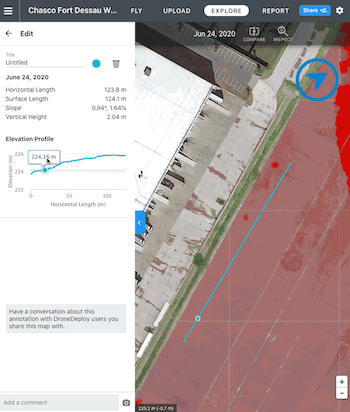 Now, while viewing in elevation mode, you can always see the elevation of your site at the tip mouse pointer, which is a speedy way to check the depth of a pit or the height of a wall. For inspecting curbs, roads, or measuring cable runs, distance annotations now support multi-segment lines for elevation profiles. We also show your cursor as you move along the line while giving you the vertical height rise along the length of the line profile.
Earthworks Enhancements are available to Business and Enterprise customers.