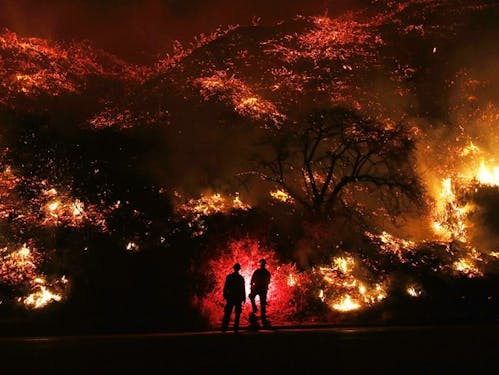 In recent years, California has been hit by devastating wildfires that have resulted in an extensive loss to life and property. Drones have provided a powerful new tool for public safety teams to rapidly visualize affected areas and disseminate that information quickly to the agencies involved, as well as the public. 
This session will provide a deep-dive into the data analytics perspective behind the multi-agency drone response in the aftermath of the deadly Camp Fire in 2018. It will also highlight the opportunities for aerial mapping moving forward in fuel management and wildfire prevention.
This panel is led by Dr. Greg Crutsinger, founder of Scholar Farms, a drone data consultancy that specializes in using multi-spectral cameras for vegetation mapping. Dr. Crutsinger has led drone data analytics for public safety teams in recent California wildfire responses, including the mapping of the town of Paradise after the Camp Fire.
Wednesday October 16, 2019 12:45pm - 1:30pm; Room B 865 Market Street, San Francisco, CA 94103
Streamline Inspection & Quality Assurance