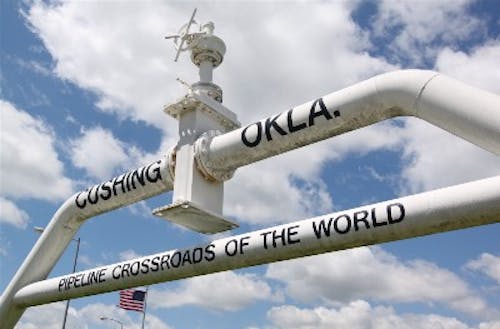 Cushing, Oklahoma. Home to 7,800 residents and 85 million barrels of crude oil storage. This 7.6 square mile area is the largest crude oil storage facility in North America. Not surprisingly, it is also home to many new construction projects by some of the biggest energy companies. As Dale Parrish of Hover Visions can attest, a place like this is well suited to reap the benefits of what drone mapping can do for the oil and gas industry.
Dale has been using DroneDeploy to enhance his commercial drone business ever since he signed on as a beta tester for the app in 2015. In addition to being an FAA section 333-holding drone operator, he is also a 30-year veteran of the fire service and a professional pilot with over 400 hours of flight time. He is based about an hour's drive outside of Cushing.
In the fall of 2015, Dale was hired to provide drone photography to help monitor construction of an oil storage site in Cushing. But, being an experienced DroneDeploy user, he didn't stop there. He knew the oil storage project managers could benefit from the comprehensive maps that the app could produce. So he set out show to them just what they were missing out on.
Dale shared early results of the project in a case study produced by the DroneDeploy team. He has since successfully completed the project, with great results. We recently caught up with him to hear about how it all went.