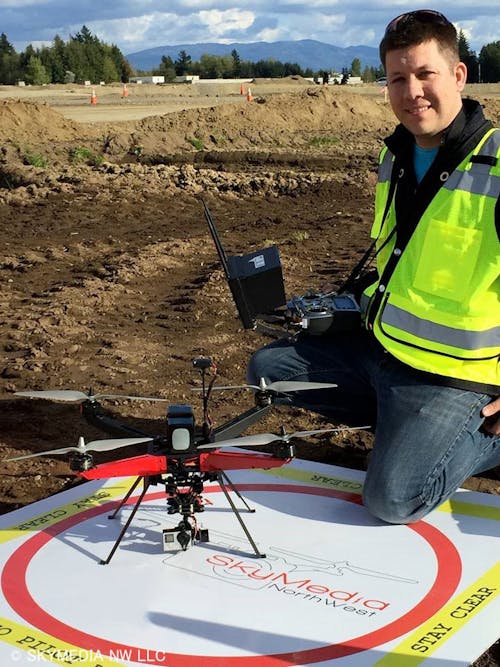 With that in mind, we'd like to introduce Dallas VanZanten, owner of Skymedia Northwest, an aerial mapping and photography company, to tell how he uses volume measurements and share his tips for getting more accurate calculations.
Dallas started Skymedia Northwest two years ago. With 11 years of experience in the construction industry, and six years as an RC aircraft hobbyist, he saw a big opportunity for drones to bring value to the job site. Today, Dallas flies a DJI Phantom 3 Advanced, a Skywalk fixed-wing and a custom-built Pixhawk for construction, mining and manufacturing clients all over the United States. Dallas chose DroneDeploy because it's "easy to use" and allows him to "spend more time flying and less time processing data."
Monitoring Stockpile Inventory
One of Dallas's clients is Granite Construction (NYSE: GVA), one of the largest civil contractors and construction materials producers in the United States. Dallas flies their production sites to help them monitor inventory of materials, including different types of gravel and recycled asphalt. Knowing the volumes of their stockpiles is vital information in Granite Construction's decisions about whether to extract or process more material to fill their orders.