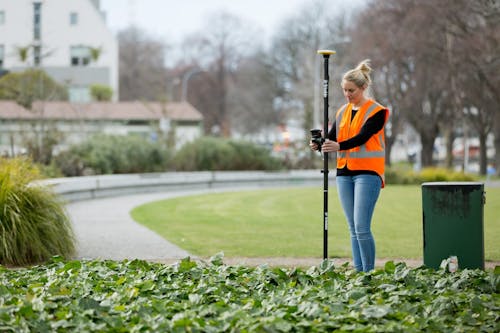 A New Way to Achieve Survey-Grade Accuracy
Including GCPs has long been the most complex and time consuming part of processing accurate drone maps. Users would either need to overcome the steep learning curve of traditional GCP processing or pay high per-map fees for manual processing solutions.
Now, instead of waiting hours for initial structure from motion processing, DroneDeploy customers can tie ground control data into a map using a workflow that takes 20 minutes or less with a user interface that is intuitive and largely automated. The workflow also makes accurate map processing in projected coordinate systems accessible to users with limited geographic information systems (GIS) knowledge. Simple prompts help these users understand what they need to do to deliver a map in the right spatial reference system.