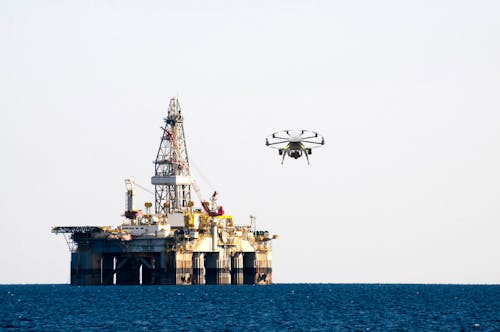 Upstream: Improve Data Collection & Communication
Concerning upstream production and data collection, drones possess brilliant cameras and sensors, empowering them to collect data for real-time solutions or store points for later analysis. Additionally, the data that drones gather can be utilized for advanced processing, helping to pinpoint favorable drilling sites, speed up site surveys for new locations, and document the entire construction process following.
To positively transform the oil and gas industry, communication must mature. The industry requires operators to communicate with workers worldwide, challenging those working at headquarters attempting to collaborate with workers on the ground. With workers flying drones on-site and uploading the data online to a more shareable sphere, all industry ends can coordinate further inspection, from anywhere. This upstream production transformation helps maintain site awareness and ensures compliance with exploration, drilling, and well pad operations.