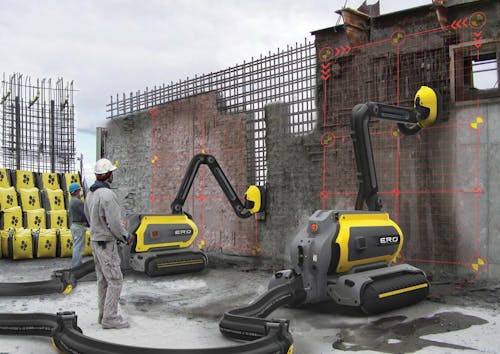 Automate Tasks & Increase Productivity
It's no secret that the construction industry faces a labor shortage at a scale in which we've never seen. This well-documented phenomenon is due to a myriad of factors: an aging workforce, lack of incoming skilled workers, higher project costs, and competing, attractive industries acting as the foremost preference for a younger workforce. In order to directly combat these challenges, companies in both the public and private sectors will need to automate tasks to withstand demand.
With robots at the forefront of this effort, the potential for productivity skyrockets. By streamlining inspections, authorizations, and troubleshooting with drones, robots, and other software, the critical workers one has on hand are free to take on other tasks. In fact, in a study by IndustryWeek, those that engaged robots for lower-level tasks increased organizational productivity by up to 30%.