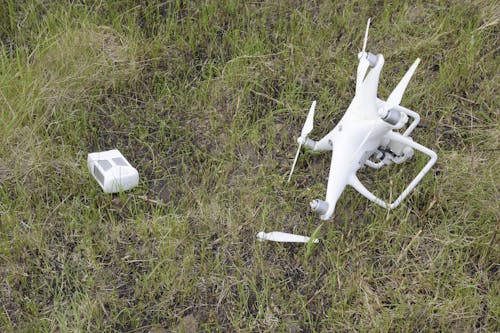 Unfortunately, accidents can happen. Jim has worked with growers all over the midwest, and he's seen his fair share of drone accidents in the process. "Buy a drone you can afford to lose," says Jim. Don't go overboard. "Don't get in a position where you get indigestion every time you take off. A tool you're afraid to use isn't a very valuable tool." Risking expensive equipment when an affordable model and camera can do the job is unnecessary.
Offset additional risk by getting a drone insurance policy. Learn more here.
Start Simple
You have to crawl before you can walk. Jim recommends flying your drone manually and getting comfortable with the controls before making a field map with DroneDeploy. Jumping straight into drone mapping can be challenging for your first day. Avoid feeling overwhelmed by getting the hang of manual flight before you fire up the DroneDeploy app and make your first field map.
We've put together 10 tips for making your first map with DroneDeploy here.