DroneDeploy Live Stream provides a secure real-time video stream from a drone's eye view to team members, decision-makers, or emergency response teams. 
Whether you are in utilities, oil & gas, public safety, or emergency response, Live Stream allows your team to assess your site from the air remotely. Quickly identify the damage, issues, or active hazards, enabling your teams to make faster, more informed decisions.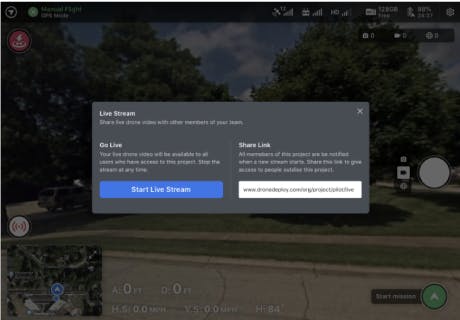 Extremely easy to start and share with anyone. 
Those first on the scene can start the Live Stream, then send a view link to any users with access to that project. Live Stream gives teams immediate context, facilitating transparent collaboration while improving response times and situational awareness.