Next Generation Features for Aerial Mapping
Complex Data Collection.
Simplified.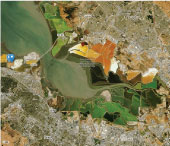 Orthomosaics
Georeferenced, orthorectified maps.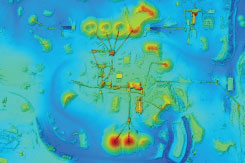 Terrain models
Accurate topographic modeling, with DSMs.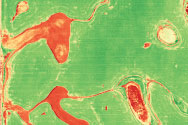 NDVI analysis
Simple crop health visualisations with 5 algorithms.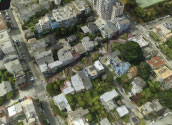 3D models
Detailed, accurate 3D models and point clouds.
Close
3D Model of cliff fall
Instant Analysis.

Because Business Won't Wait.
Map Data.

Processed In a Flash.

Get data outputs in within hours by using our bank of dedicated supercomputers. DroneDeploy can scale with your business, processing as many concurrent jobs as your business needs.
Export.

Data in your Format.

DroneDeploy's flexible Export Engine enables you to generate the data you need, in the format, projection and resolution you require for compatibility with your existing solutions.
Safety.

Monitor Flight Activity.

DroneDeploy runs pre-flight and in-flight checks to ensure that your vehicle is safe to fly before take off—and can take corrective action if needed. Once your flight is complete, easily access detailed flight logs to monitor drone activities for compliance, insurance and fleet maintenance.
---
A Network of Mapping Professionals
Learn from other mappers and connect with prospective clients on our Drone Mapping Directory. Whether you're a pilot looking to showcase your work and grow your client base, or a business looking to hire drone services, use our Drone Mapping Directory to find your next partner.