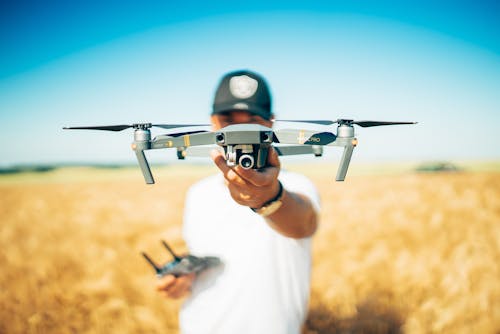 Budgeting for Your Drone Operations
Regardless of your organization's size, from independent farmers to enterprise corporations, you'll first have to set a budget. If you're the sole contributor to your operations, reflect on what you'd like to accomplish with drone data this growing season and identify the best hardware and software for your needs. If you're a contractor or drone pilot for a larger company, keep in mind that there are likely multiple internal steps and approvals needed before you'll be able to fly.
Because of these things, we recommend starting early and researching a host of applications before purchasing. If you'd like to fly with us, our list of suggested drones and cameras for agriculture is here.
Achieving FAA Authorization
Before beginning, be sure that all pilots on your team are Part 107 certified, an FAA requirement for all commercial drone users. You'll need to accomplish this certification prior to flight to remain in regulation. For more information on achieving your Part 107 license, check out our overview.