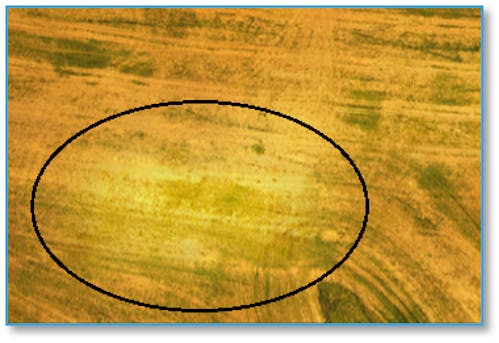 Use a High-Quality Camera and Sensor
One of the simplest things you can do to improve accuracy is to increase the resolution of your individual images, which can be achieved by using a high-quality camera with a powerful sensor, like the ones found on Inspire 2 and Phantom Pro 4. Using a better camera results in much more advanced imagery with a higher resolution. For operators looking to upgrade further, some drone models also allow users to switch out cameras and sensors.
What exactly does resolution have to do with map accuracy? Put simply, increasing the resolution of an image decreases its ground sampling distance (GSD), or in other words, it reduces the space between individual pixels in an image. Because drone mapping software like DroneDeploy processes maps by taking a series of individual images and matching the common points between them, the more common points that can be matched, the higher the accuracy of the map. An image with a more pixels contains more information, which means there is a greater probability of matching common points.