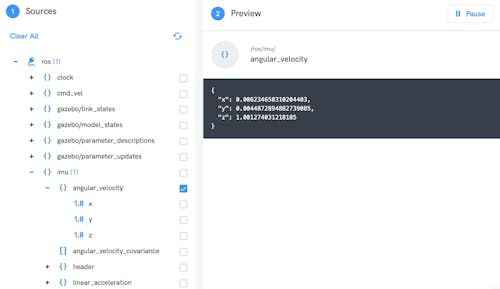 Rocos supports Topics, Actions, Services 
Rocos provides the ability to explore ROS topics from the browser, wherever you are in the world, without requiring you to open up any ports on your robot to the public internet.
As a user, once you've installed Rocos Agent on your robot and navigate to the Data Viewer for your robot, you're presented with live views of the topics currently available in ROS. From here you can click to see live data flowing through the topics and get a real-time view of the frequency, size, and shape of your data.
Rocos also supports Services, which provide a way to interact with your robot using a request/response pattern and is one of the first platforms to support Topics, Actions, and Services.