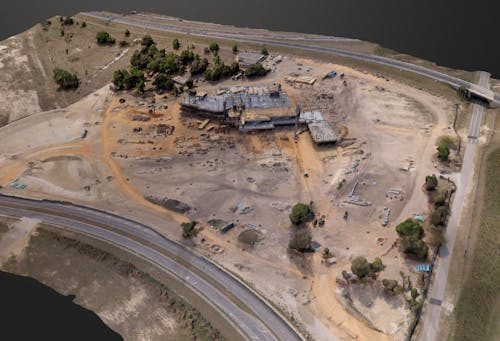 Bid Development: Enhance Win Rates and Profitability
General contractors may already be measuring pending bids in preparation, active prospects, and the probability of winning work. Still, they can take this a step further by managing and improving these metrics by using aerial data from drone software.
Drone technology delivers precise information at a fraction of the time and cost of traditional methods performed by large survey teams. Through DroneDeploy, construction firms capture drone-generated images of sites to create 2D maps and 3D models, which surveyors, estimators, and subcontractors can use to develop plans and precise cost estimates for a bid. By reducing the weeks of data collection, post-processing, and CAD rendering to just days, they can develop more bids in the same amount of time – at lower costs.
Through drone data, general contractors submit bids that demonstrate the depth of their analysis with fewer errors: facilitating trust with owners and enhancing win rates. Projects won are optimized for profitability since the models from DroneDeploy enable them to estimate costs and prices more accurately.