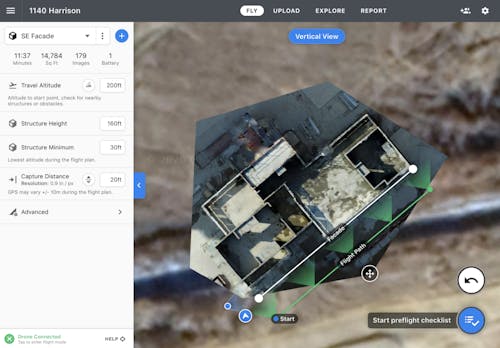 Design Phase Development with Drones
The best applications for an all-in-one drone solution in civil engineering come during the design phase. As an alternative to deploying manual survey teams, drones equipped with RTK and PPK technology or working in conjunction with ground control points (GCP's) can document a site from above, providing detailed maps for civil engineers looking to understand existing conditions.
DroneDeploy allows users to share, measure, and amplify this data to multiple stakeholders and write notes in-app. Estimators then use this data to perform takeoffs using the details of civil plans and existing site conditions and, ultimately, create a bid. Since bidding is integral to project success, having the most defensible, precise information in a timely manner is crucial.