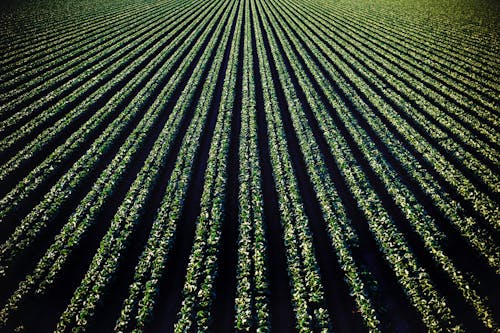 Pre-Planting
At the start of every year, before planting, many farmers use drones and drone software to understand field conditions. DroneDeploy can help farmers determine whether weeds or pests have emerged from winter rain and snow, and which fields may need specific treatments before planting. Comparing current conditions with historical data and maps, meanwhile, ensure you're spotting trends in your fields and adjusting accordingly. All these steps help farmers set up their operations to maximize yield for the year before planting a single seed.
Once farmers get closer to planting, they'll want to address problem areas. For example, as farmers know too well, the past several years have been unusually wet with spring flooding. This year, farmers may be looking to put in a drainage system that could alleviate issues should we see similar weather. But drainage tiles can be expensive, and they may not be necessary on higher elevation fields and areas.
Drones and drone software can create a topographic map that's accurate to within inches of your field's elevation profile. This map empowers growers to understand where a drainage system could be put into place, without installing in unnecessary areas and raising costs.