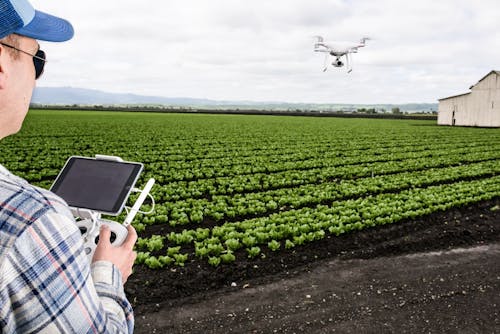 The Early Days of Drones in Agriculture: High Price Tags and Low Usability
The early challenges of drones in agriculture can be boiled down to two things: cost and usability. For starters, five years ago a fixed wing drone with a high-definition camera, capable of flying midrange distances, cost between $10–30K. The computer hardware and stitching software required to process drone maps cost several thousand more. For all but a handful of major agronomist companies and co-ops, this was a tough price tag to stomach, especially for a technology that had done little to prove its worth to the average farmer.
But aside from the obvious cost barriers, why hadn't drone technology proven its worth to the agriculture industry back in 2013? For starters, user-friendly mapping solutions like DroneDeploy weren't yet on the market, so a farmer had to possess a good deal of technical knowledge just to stitch a map of his fields. All of this had to be done locally, as opposed to in the cloud — requiring a powerful desktop pc — and it took upwards of two days just to process a map. When you're talking about a disease that's killing your crops, two days might as well be a lifetime.
For those persistent few who pushed through to create drone maps of their fields, the resulting data was not as useful as people initially hoped it would be — growers had been promised big things. To be fair, this wasn't for lack of trying on the part of the commercial drone industry. But for all intents and purposes, drone technology was in its infancy.
Five years ago, high-resolution sensors like Tetracam were already available and capable of capturing quality data. But the industry was just beginning to figure out what to do with all of that data. In short, the UAV industry needed to figure out how to take a 160-acre map of a cornfield and make it useful for a farmer standing at the edge of that field and worried about the upcoming harvest.