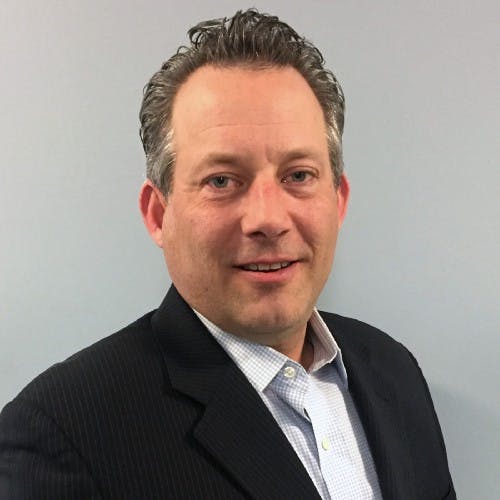 Chris Bartlett is the Technology Director for ReconnTECH, a new branch of the company that, as he puts it, "invests and deploys technology solutions that solve problems and disrupt markets." This includes working with major clients on utility locate projects, as well as inspections of elevated water and cell towers, electrical substations and solar plants.
For his part, Chris spent the majority of his career in corporate IT, infrastructure and networking. In 2013, he joined Premier Utility Services as their Technology Director. The company was acquired by USIC in 2015, and when USIC formed ReconnTECH in October of 2016, Chris moved into his current role at the company. Of his work with ReconnTECH, he says enjoys getting the chance to innovate. "It's been enjoyable developing solutions that are actually impactful and solve problems, not just keeping the lights on."
Chris shared a recent example of how ReconnTECH used drone mapping to disrupt the utility detection process and make a big impact on a customer's bottom line.
Drones Reduce Field Time, Technician Costs for Utility Locates
One of ReconnTECH's clients, a large telecommunications company, plans to expand their network of WIFI hotspots by attaching devices to existing poles across the country. Because this process involves burying wires, they have tasked USIC with locating the underground utilities around each pole — first at 424 sites in California and later extending to a total of 25,000 sites nationwide. Each site is approximately half an acre. Without the use of drones, this process takes about two hours per site. While two hours doesn't sound like much, as Chris points out, that time adds up when you are talking about tens of thousands of locations. Add to this the fact that a technician who is trained to map GPS coordinates charges upwards of $100 per hour, and it is not difficult to see why ReconnTECH and its clients would seek an alternative option.
The standard process for detecting and locating underground utilities goes like this: First, one of USIC's field technicians uses a Radiodetection location device to find utilities, marking each type of utility with a different color of paint. This takes roughly half an hour at each site. Next, the field technician uses a Trimble to collect GPS points for each marked utility at intervals of 30–50 feet. This takes another hour. From there, a GIS specialist at ReconnTECH's offices uses the GPS coordinates provided by the field tech to create an annotated satellite map in Google Earth. This takes another thirty minutes or so, bringing the total time spent at each site to about two hours.