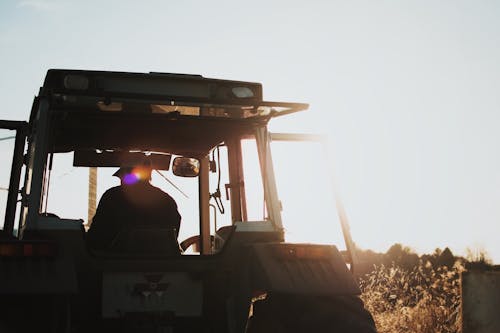 The Ever-Changing Landscape of the Agriculture Industry
History shows how technology has continually pushed the agriculture industry to new heights. In the late 1700s, the Industrial Revolution brought forth the cotton gin. As they moved into the 1800s, farms and farmers embraced grain elevators, gas-powered tractors, and chemical fertilizers. And in the 1900s, farmers and growers began experimenting with satellite imagery to monitor their crops. Today, we see more and more companies capitalizing on the benefits of sensors, drones, and other IoT applications, ultimately improving crop yield and performance.
But how can we make this technological embrace universal? And how can we streamline this concept of digital farming?
First, it's necessary to understand the benefits of these technologies over traditional methods or practices. While satellite imagery was revolutionary at the time, that data cannot replace what you can capture with a drone. DroneDeploy is capable of surveying lands, generating crop data and recommending prescriptions based on that data, monitoring plants' maturity and health, and performing automated stand assessments, eliminating the need for time-consuming, laborious, manual stand counts. Drone technology stretches the possibilities of precision agriculture, replacing lost time and money with positive yields and, potentially, significant returns.
While some may see this as an added cost today, unable to keep pace with a positive ROI, many companies are already reaping the benefits. And with the world's population expected to reach nearly 10 billion in 2050, there will inevitably be a substantial rise in demand for food. During this time, forecasters expect global agricultural production to increase by 69%. For the high-tech smart farms of the future, it's imperative to capitalize on IoT analytics to increase production capabilities. If the agriculture industry can create an ecosystem of connectivity, it will be far more likely it meets growing food demands while simultaneously preserving resources.